If you don't know... I'm a graphic designer from 9-5, specifically in the packaging and branding industry. I have a habit of doodling and scribbling all over EVERYTHING, and I mean EVERYTHING. You should see my design briefs, lunch napkins, notebooks and sketchbooks. They are covered in scribbles and doodles. What else am I going to do as I wait for huge files to save.
So, I've started a collection of them over the years and thought, why not add some of the artistic (if thats what you wanna call it) me to this blog. So I thought of the idea of scanning in one of my scribbles and adding a tune I felt suited it the best. So here goes the first one.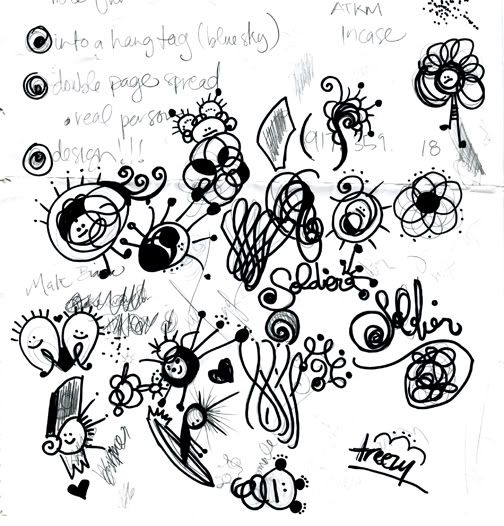 and the song I'd like to pair it up with is, Blame - Music Takes You (Two Bad Mice remix) because to me they look like a bunch of confused old school ravers!!!